BARNYARD BABY DAYS
Stay Tuned! 2021 Event details pending based on Covid regulations
The Butterfield Acres Barnyard Baby Days runs the first 4 weekends we open – it is our Spring Kick-Off Event!  We are waiting for Alberta Health to give us the go-ahead (we are in Step 3).    Tickets are likely to be required so we can manage visitor numbers allowed by Alberta Health.
What happens at our Barnyard Baby Days?
When AHS let's us re-open (fingers, hooves, and paws crossed that it's April 1st), its our NEW BARNYARD BABY DAYS! Good-times-to-remember-forever with all our spring adorables (lambs, goats, bunnies, cows, piglets, chicks…) and other fun experiences. Its spring on the farm!
We will have special signs around the farm with info on specific moms and babies, lots of cute spring PHOTO OPS, the opportunity to see and maybe even help with BOTTLE FEEDING our spring babies, and some heart-warming up-close moments with some favourite farm animals!
This is likely to be a timed, ticketed event to ensure we stay within our AHS capacity limit and COVID safety requirements.
Have a safe time at the farm: your Adult/Child ratio must be 1:3 or better, and all attendees must follow all Farm (and COVID) Safety Rules.
Make some fun spring family memories!
Warning! You'll want to come back!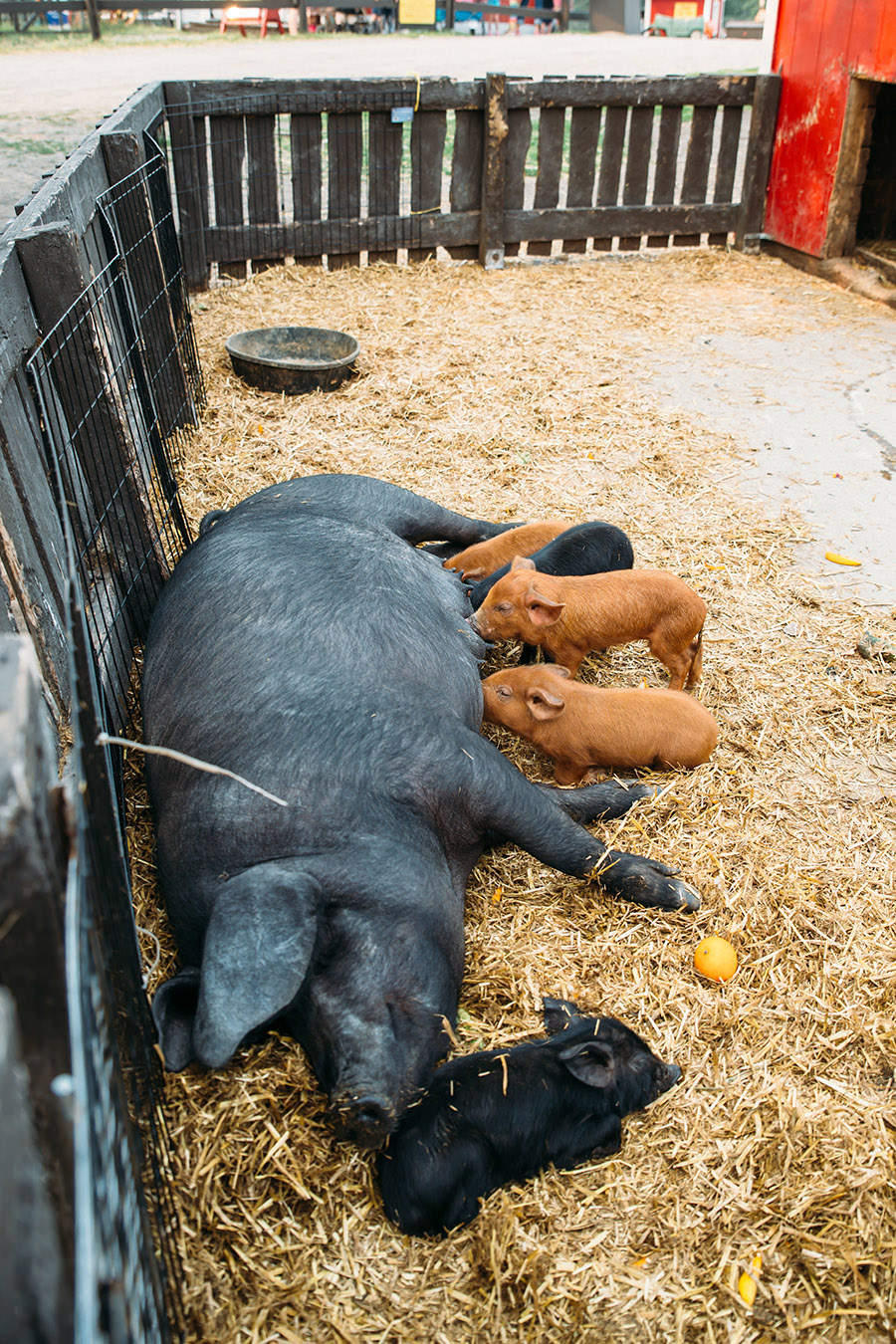 Want to be updated on opening and ticket sales?
Follow Butterfield Acres on facebook to get the most up to date information!
NOTES:
Tickets are non-refundable and non-transferrable to other programs.  You may give/sell your tickets to someone else if you are unable to use them yourself.
If your selected date is within the next 48 hours, we will email your confirmation as quickly as we can. At Barnyard Baby Days we work extended hours and watch for last-minute orders, so we can make this happen for you!
The volume of phone calls on event days makes it impossible to return all the phone messages and requests for tickets in a timely fashion.  If you are needing help, the best way to communicate with us is via email: farmfun@ButterfieldAcres.com.