Junior Leadership Development Program
This is a  program designed to develop a personal skill set which will be a big leg-up for 14-17 year olds wishing to eventually be employed as a Leader here at the Butterfield Acres!  You'll have fun, and learn a lot!  When openings on staff occur, we first consider the readiness of those on our JLDP team.
You will develop skills and character through different experiences with animals, children, and wonderful mentors.  We're pretty proud of the leaders we have on staff…  they are passionate about what they do, and you'll learn by doing things with them.
We are currently accepting applications for the Junior Leadership Development Program. We start to interview candidates in February. 20 positions available each year.
We typically start our JLDP candidates with the offsite Farm Corrals which give a 1:1 learning opportunity with one of our leaders, opportunities to learn animal care and behaviour, and supervised interaction with many little Farm Corral visitors.  There will also be opportunities for a variety of other experiences  (which just might include bottle feeding babies, and being involved in Barnyard Baby Days!), and of course, more opportunities are available through the summer (Farm Corrals, Day Camps)  and into the fall with Harvest Pumpkin Festival in October!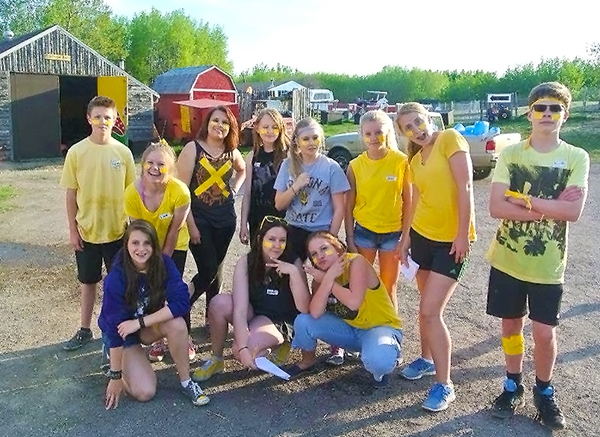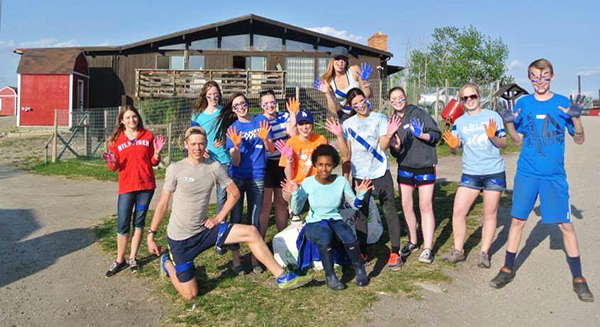 Does this sound like something you would like to do?
Here's a little more info…
Opportunities to discover your strengths and talents!
Gain self-confidence with many new animal and people skills!
Learn about animals and human-animal connections through first-hand, hands-on experience with a variety of farm activities!
Be part of a great team of Farm Hands!
Choose from a variety of opportunities, time commitments,choices and experiences – this is the natural next step in our programming for those who have successfully negotiated our Farmers in Training Day Camp level (limited number of openings each year)
Where does this program lead?
We choose the bulk of our new young staff from participants in this Junior Leader Development Program. Before you can be considered for actual employment with us, you must have reached your 16th birthday, but as a stepping stone, this program gives you valuable farm experiences and useful life skills that let your light shine and can give you a leg up.
We carefully consider JLDP recommendations and feedback from our Senior Leaders (mentors) and other existing staff members when we choose new people to join our staff. Those who do join our staff can expect to continue growing and learning – that never stops around here! and eventually, if you're really doing well, you'll be given opportunities to step into Senior roles yourself where you'll be mentoring, teaching and leading farm experiences yourself!
So, let me fill in the application form! You'll find more details and information as you proceed.