Come to Butterfield Acres Farm! Calgary's BEST Farmyard!
We are excited about finally moving back to 'near normal' for the summer!!!
Weekends, on a trial basis, we will open at 9am for the littles who wake up early on weekends!
Pony Rides are up and going again! We have reworked our pony ring so the kids get a little longer ride!  Masks appreciated, but not required.

 Milk house:  we have decided NOT to do milking with visitors this year (close contact)…  but, if you hear us using the milk machine, you are most welcome to watch from the door!
We ask that families continue to be smart about social distancing until the covid variants are no longer a concern.  Lots of room to social distance on the farm, so why not?!!!!
HAND WASHING IS A MUST both BEFORE AND AFTER each activity or animal pen.   We plan to continue this until we see the covid variants in the rearview mirror.
If you love animals, here are some other things to think about!   We are always able to bring animals out TO you at home when that is a works better for you.  You can book a MINI farm, or UNICORN rides!   Check out our We-Come-To- You tab at the top of this web page.
For all the latest ideas for fun and goings on at Butterfield Acres, keep an eye on our social media… we have all the usual: Instagram, Face Book, and  we have a newsletter (the Grazette).  Lots of cute baby pics and video clips.  If you've got any cute ones you'd love to share, send them along to us for consideration…. we love to see the talent in our 'farmily'!
Drop-in when you are ready!
Children (able-to-walk to 18)  $13.99+gst
Adults $15.99+gst
WEEK DAYS: 10am – 4pm 
WEEKENDS: 9am – 4pm
   2021  SEASON PASS
    Come for a visit… if you think you'd like to visit another few times before Sept 30, buy your Season Pass before you leave and that day's admission will go towards your pass!  Give an EXPERIENCE (all season long) … build amazing memories… and be outside in the fresh air …we all know how important that is now!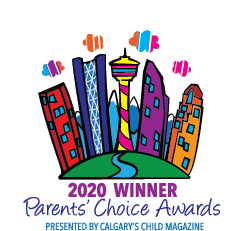 Farm Fun for Schools & Groups!
Looking for something fun to do with all of your relatives or your neighbourhood friends? Maybe you want something adventurous and new for that next Corporate outing! Family Gatherings, School Groups, Sparks or Beavers? Yer all welcome!
Lets do it!
Butterfield Acres on Film!