Come to Butterfield Acres Farm! Calgary's BEST Farmyard!
 Notice more ORANGE in the farmyard?  We are getting ready for PUMPKIN FEST! and we're just a little excited!
COVID UPDATE:
We are OUTDOORS  in the FRESH AIR, so we've got minimal restrictions AS LONG AS  everyone is smart about social distancing and handwashing (both BEFORE and AFTER  every pen/activity).
Masks are required only for PONY RIDES (riders over 2 and the walk-along-beside parent) because we can't social distance. 
TRACTOR RIDES:   we are socially distancing families. 
People should still bring a mask in case they need to use the WASHROOM (indoor space).
Adult & child masks for sale (handmade by mom Dawna, or disposable).
Other than that, we are doing our best for a 'near normal' fall!!!  Or as normal as it can be with a crew of baby piglets !
If you love animals, here are some other things to think about!   We are always able to bring animals out TO you at home when that works better for you.  You can book a MINI farm, or UNICORN rides!   Check out our We-Come-To- You tab at the top of this web page.
For all the latest ideas for fun and goings on at Butterfield Acres, keep an eye on our social media… we have all the usual: Instagram, Face Book, and  we have a newsletter (the Grazette).  Lots of cute baby pics and video clips.  If you've got any cute ones you'd love to share, send them along to us for consideration…. we love to see the talent in our 'farmily'!
Drop-in when you are ready…
(no pre-purchase required till Pumpkin Fest)!
Children (able-to-walk to 18)  $13.99+gst
Adults $15.99+gst
WEEK DAYS: 10am – 2pm 
WEEKENDS: 10am – 4pm
   2022  SEASON PASS
    on sale now. Use for balance of September this year, then April – September's Drop-In Season next year. Special covid bonus this year:  your 2022 Season Pass will be valid weekdays in October (not weekends), weather dependent.   Spend your fall outdoors in the fresh air!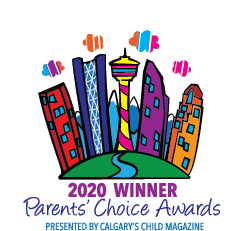 Farm Fun for Schools & Groups!
Looking for something fun to do with all of your relatives or your neighbourhood friends? Maybe you want something adventurous and new for that next Corporate outing! Family Gatherings, School Groups, Sparks or Beavers? Yer all welcome!
Lets do it!
Butterfield Acres on Film!