Welcome to Butterfield Acres Farm! Calgary's BEST Farmyard!
Butterfield Acres (being outdoors) has finally been given the go-ahead from Alberta Health to open!
BUT… we are moving forward with SLOW, CAREFUL STEPS. 
Soooo….TO START WITH:
Goat Milking and Pony Rides will be put on hold since we cannot social distance our staff members.

FAMILIES MUST SOCIAL DISTANCE one tractor distance from other families. One family per animal pen at a time.
HAND WASHING IS A MUST both BEFORE AND AFTER each activity or animal pen. 
For now, tickets will be purchased online.  Tickets go on sale 3 days prior.  Tickets are for that date and time ONLY, and are non-refundable.  Consider the weather and your schedule before you book.   If something goes sideways and you cannot attend, tickets may be transferred to a friend.
First Day is Friday May 7!
As covid numbers decrease, so will the extra rules!!!
… so be smart and be careful peeps!  
Other animal choices for you!   We are able to bring animals out TO you at home if that is a better comfort level for you.  You can book a MINI farm, or UNICORN rides!   Check out our We-Come-To- You page at ButterfieldAcres.com.  We do of course, all need to follow the current Alberta Health guidelines to make it all happen safely. 
To book tickets: https://www.butterfieldacres.com/tickets/ 
SEASON PASS HOLDERS: please call the office to book your time slot (403)239-0638
For all the latest ideas for fun and goings on at Butterfield Acres, keep an eye on our social media… we have all the usual: Instagram, Face Book, Twitter, and  we have a newsletter (the Grazette).  Lots of cute baby pics and video clips.
Open for Pre-Purchased Tickets
Weekdays: 10am-2pm
Weekends: 10am-4pm 
PASSES
           on sale now  for BIRTHDAY presents!  and NANA LOVES YOU or MOTHER'S DAY surprises!  Give an EXPERIENCE (all season long) to build amazing memories… and be outside…. which is covid-smart!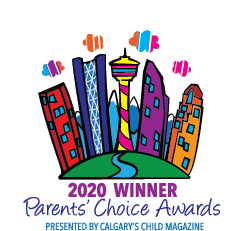 Farm Fun for Schools & Groups!
Looking for something fun to do with all of your relatives or your neighbourhood friends? Maybe you want something adventurous and new for that next Corporate outing! Family Gatherings, School Groups, Sparks or Beavers? Yer all welcome!
Lets do it!
Butterfield Acres on Film!